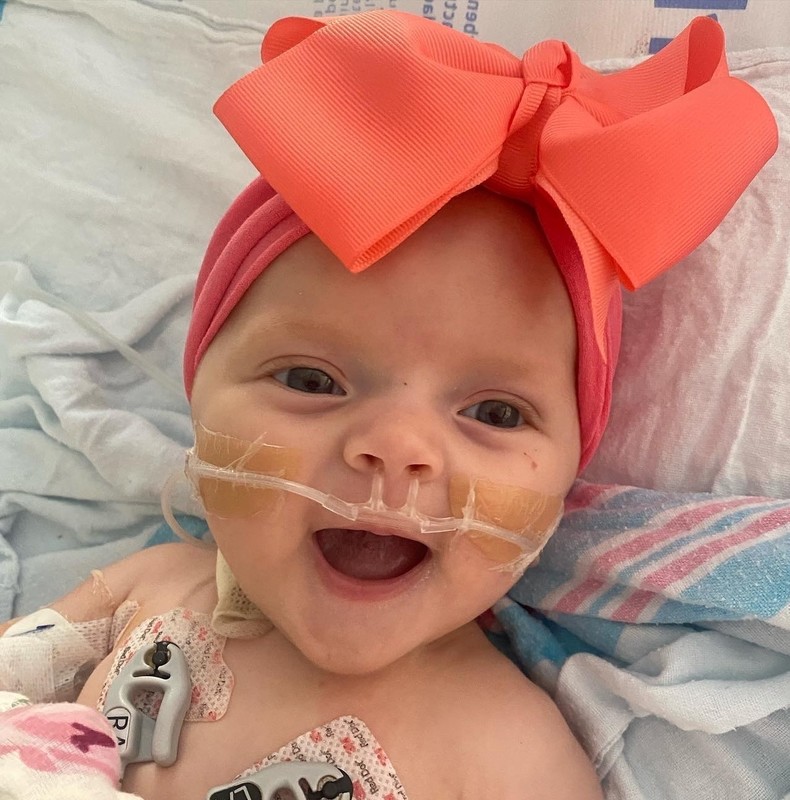 Cathedral Preparatory School is proud to announce a new scholarship that will be available beginning in the 2023-2024 school year. In collaboration with the Loyal and True Foundation, Cathedral Prep has established the Ryleigh Rose Hagerty Scholarship to honor the life, legacy, and resilient spirit of Ryleigh Rose Hagerty, daughter of Dan '06 and Courtney Hagerty.
Four $6,000 renewable scholarships will be awarded to eighth graders who have applied for admission to Cathedral Prep. In 2023-2024 only, additional renewable scholarships will be granted to four students in each of the rising sophomore, junior, and senior classes.
"Ryleigh's resilient spirit and tenacity will inspire and support many students at Prep through this scholarship program," said Cathedral Prep President Kevin Smith. "We are grateful for the Hagerty family and appreciate the support of the Loyal and True Foundation for this opportunity for our students."
"On behalf of the Loyal and True Foundation Board of Directors, it is an honor to partner with Cathedral Prep to establish the Ryleigh Rose Hagerty Scholarship," said foundation Board Chair and Ryleigh's grandfather Chris Hagerty '75, who was also a former administrator at Cathedral Prep.
Ryleigh Rose Hagerty was born on March 19, 2022, with a life-threatening heart defect called Cardiomyopathy with Severe Biventricular Hypertrophy and Dysfunction. Upon birth, Dan and Courtney learned Ryleigh's only chance for survival was a heart transplant. Unfortunately, a suitable heart didn't arrive in time, and Ryleigh passed away in the arms of her mom and dad on August 19, 2022. Her caregivers named her "Resilient Ryleigh" because of her fierce will to live against insurmountable odds. This scholarship has been created to honor Ryleigh's legacy so that her short life will never be in vain and indeed will brighten the lives of young people for generations to come.
"Ryleigh is and always will be resilient. It fulfills us to align with Cathedral Prep and the Loyal and True Foundation to start the Ryleigh Rose Hagerty Scholarship in her name. With this scholarship we hope to recognize special young men and women that encompass the strength and love of our Ryleigh Rose," stated Dan and Courtney Hagerty.
Applicants must submit an essay that describes how he/she or their family has demonstrated resiliency in facing adversity in their lives. Applications for the Ryleigh Rose Hagerty Scholarship are available at www.cathedralprep.com/scholarships, and recipients for next school year will be chosen and announced in April.